Ethiopian schoolboy has won a place at ETON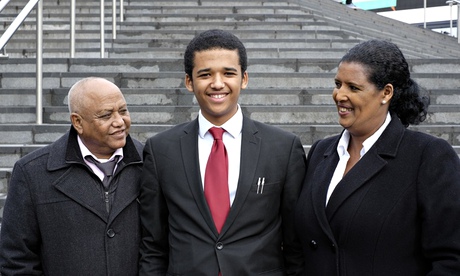 A schoolboy from one of the poorest areas in Britain is set to follow in the footsteps of David Cameron and Boris Johnson after winning a scholarship to Eton worth £76,000.
Ishak Ayiris, the son of Ethiopian immigrants who are dependent on benefits, will swap an East End council estate for the 15th-century school which has produced 19 Prime Ministers.
The 15-year-old is set to arrive at Eton in September, entering in the sixth form to study A-levels in politics, philosophy and economics.
He is currently a pupil at Forest Gate Community School in Newham, east London, where he is supported by the 'pupil premium' payment which gives extra support to disadvantaged children.
When he starts at Eton, which is situated across the River Thames from Windsor in Berkshire, he will board in one of the school's 25 boarding houses. – dailymail